Introduction
Neuron sensors are ready for use out of the box and will start logging data after registering the sensor in the app. Even though Neuron sensors deliver great range and long battery life, following some simple guidelines for mounting of the sensor and gateway can greatly improve signal coverage and lifetime of the sensor.
Mounting
To ensure optimal antenna performance and signal strength the sensor should be placed elevated with some distance to fixed objects. Keep in mind that RF-signals are greatly affected by close metallic surfaces. For sensors with an external antenna the antenna should be clear off the metallic surface.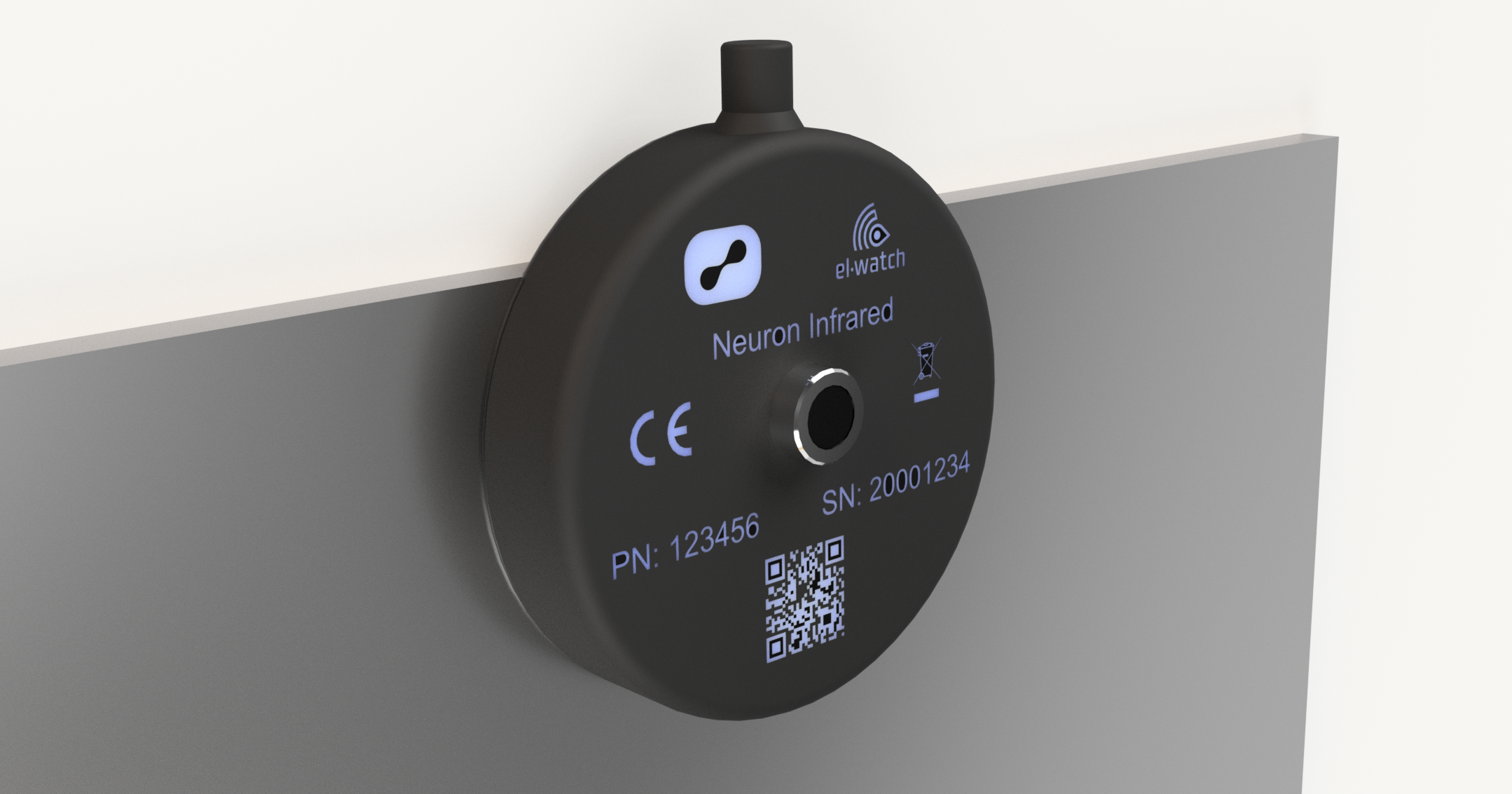 Neuron Pro Tip!
The signal strength from a given sensor can be viewed in the app under each sensor's details page. The RSSI value (Received Signal Strength Indicator) indicates the performance of the connection between sensor and gateway. A higher value indicates better signal performance. To ensure stable, reliable connection the RSSI should not go below -100 dB. -50 dB to -90 dB is normal area of operation. The higher the better!
For sensors operating in environments with greatly varying temperatures care should be taken to avoid putting the sensor in unnecessary stress. Very high or low temperatures will affect the battery life and the signal strength of the sensor. While some sensors must be close to the source of heat or cold, other sensors have external probes which allow the sensor to be placed at a distance.
Fastening
The small, compact blue Neuron sensors are fitted with fastening holes for use of cable ties. The sensors are also delivered with double sided tape that may be used for fastening of the sensor.
All the black Neuron sensors, like the Neuron IR380 and Neuron Vibration, are fitted with a strong magnet at the back for easy fastening. If no magnetic surfaces are to be found nearby, double sided tape is a good solution for these sensors as well.
| Sensors with IP21 Enclosure | Sensors with IP67 Enclosure |
| --- | --- |
| | |
---
What's Next