Edit gateway
From the gateway details page click "Edit gateway" to change gateway settings.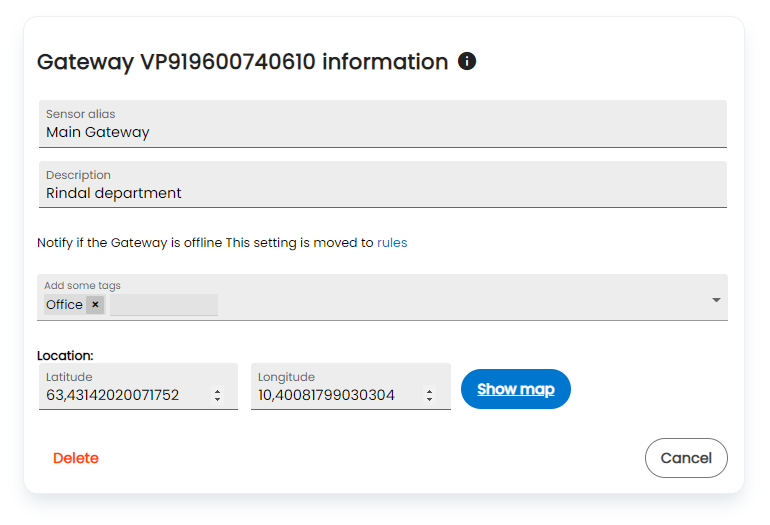 Sensor Alias: Edit the gateways name.
Description: Edit the gateway description.
tags: Assign tags to the gateway.
Location: Add coordinates or press show map to place gateway in map.
Delete: Click Delete to delete gateway from system. Then confirm to delete.
Delete
If you delete the gateway from the system it will stop transmitting sensor data but it can then be added to another system.
Cancel: Back to gateway details.
Save: Save changes and return to gateway details.
Save
The Save button is only visible after you make some changes.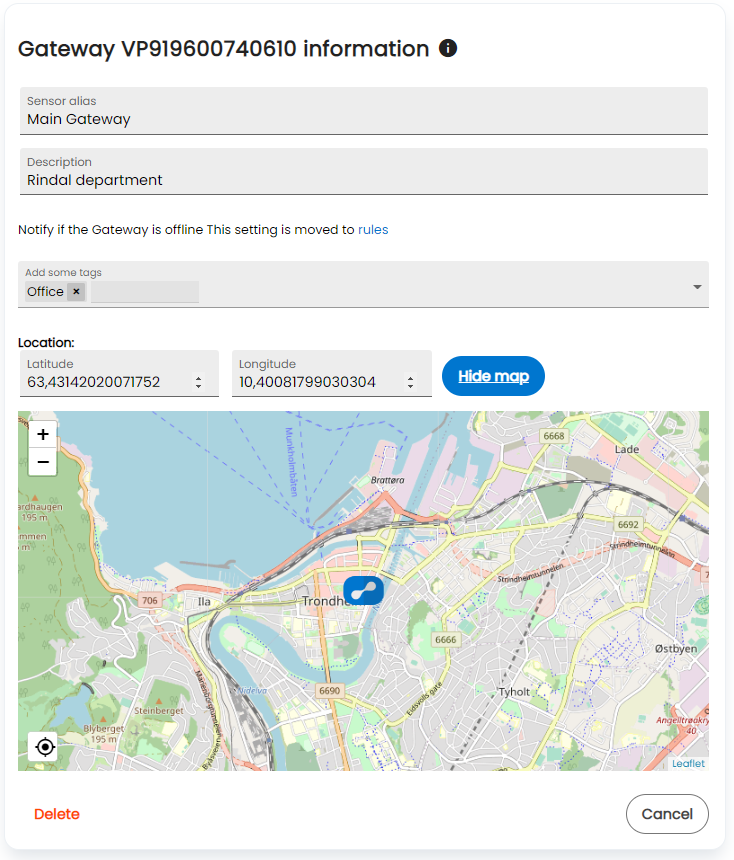 Location
Navigate the map to find the right location and click to add gateway. Then confirm to add or move the gateway location.
---
What's Next