Share feedback
Thanks for sharing your feedback!
Tags
Sensors and gateways can be assigned with one or more tags to easily filter or search for certain sensors.
Tags
A tag is a keyword or term assigned to a piece of information. This kind of metadata helps describe an item and allows it to be found again by browsing or searching.
In sensor settings you can add existing tag or click the darker gray area to create a new tag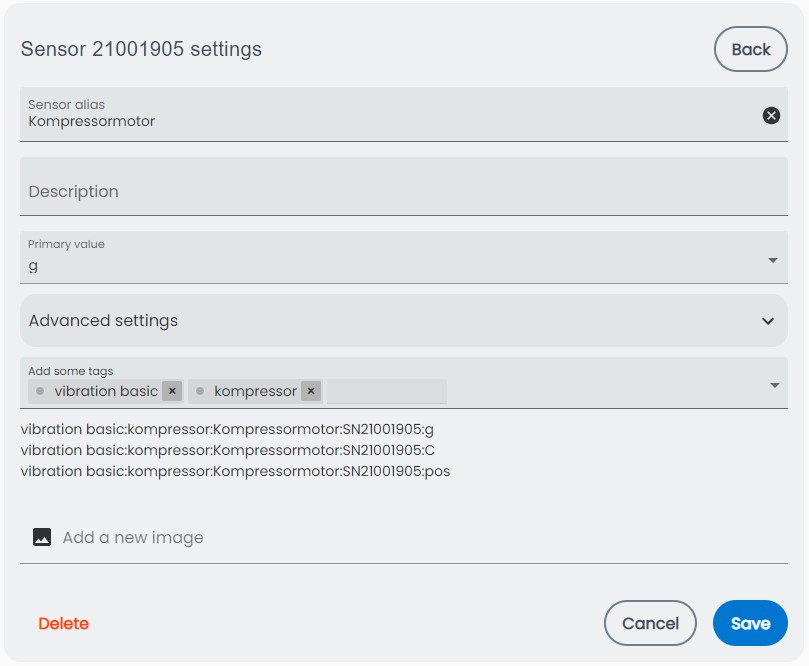 From the system overview click the funnel and choose which tags to filter.

---
What's Next